Have you ever thought about starting an Engineering Journal?
After teaching STEM for three years, I finally realized that this is exactly what we were missing all along! We did not have a system to store all of our STEM learning to show growth!
Therefore, I am making it a priority this year to start our own Engineering Journal!
First, I will introduce the concept of engineering journals and their importance.
Then, we will discuss the types of information and data that are often recorded such as notes, sketches, testing data, modifications to designs, etc..
Last, we will discuss and sign a journal contract together and cover basic recording, labeling and sketching skills.

Once we have completed all the first lessons, I will introduce a template that students can go for any design challenge.
No more searching for notes and sketches in backpacks and folders. Everything we need this year will all be in one place!
More importantly, my students will be able to easily see and share their growth in STEM!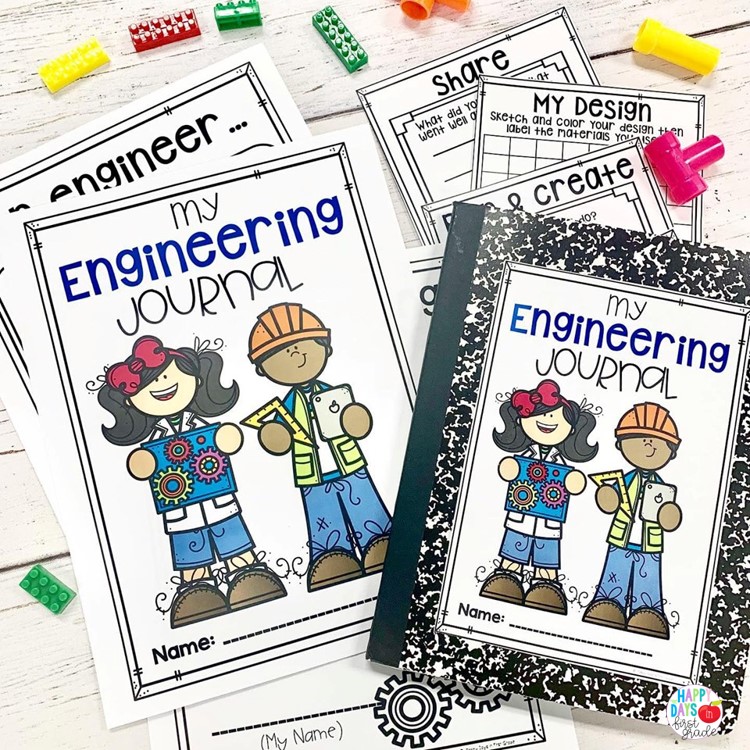 If you are interested in setting up an Engineering Journal for your classroom, click to the resource below!