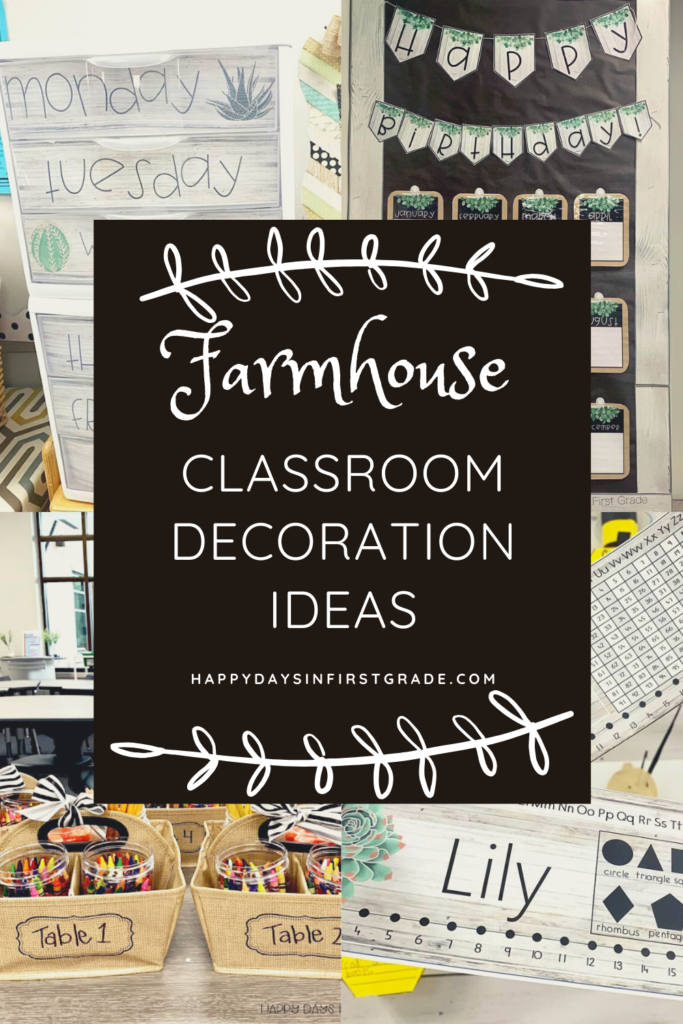 Are you looking to transform your classroom into a cozy, clean, and inviting second home for your students?
Last fall, my entire school moved into our new building. 🙂 And in an effort to create a cohesive look with our new building's color scheme, I decided to give my classroom a makeover!
For the longest time, I had the rainbow bright classroom. While I loved the colors, I wanted a change and decided to create a more calming and natural look. Therefore, I began to incorporate more natural colors that are softer on the eyes and could help my students focus better in the classroom. The results were better than I ever thought! As the year went on, I began adding more to it, and I'm so excited to share with you the BIG REVEAL!
Below is a tour of my new classroom. Click on the images for more details and to grab them from my shop!

This area in our classroom is my teacher table/reading table. Since I wanted the whiteboards behind my table to be functional and interactive for my students, I decided to use a section of it for my Word Wall and then divided the rest of the space for my anchor charts by subjects (spelling, reading/writing, math, and science). This was the best decision that I could have ever made! Not only did the kids use this board as a reference on a daily basis, I could tell that it was also helping with them review and retain information taught throughout the units. I also added the Rustic Shiplap Alphabet Posters on top of the whiteboards to help my students remember the letter sounds and formation while reading and writing. These posters came in so handy because they were used on a daily basis!


Above is part of my Calendar, Focus Wall, and Daily Schedule. I seriously live and teach by this board while I'm at school. I love that the Focus Wall helps keep me on target with my standards and topics for each week. Plus, this schedule has been a lifesaver in keeping me on track and helping my kids know exactly what is coming up next.

I seriously love my new Engineering Design Process Posters! Since we are a STEM campus, we are always completing design challenges and thus, constantly referring to the EDP. This bulletin board is strategically placed by the front of the room as a reference for my students.

I needed an easy way to chart my students' birthday and this Rustic Shiplap Birthday Wall has been amazing! After printing, laminating, and cutting out the pieces, I used a dry-erase marker to write down the kids' birthdays! Once the year is done, I simply wiped it off and reuse it for next year!

These Editable Rustic Shipap and Succulent Name Plates were exactly what I needed for my student tables. They come in two versions: shapes and 100 chart. They are easy to read and has exactly what the kids needed to guide them during reading, writing and math.
Ok, so can we talk about storage for a second?! 🙂 What makes me happier than a calming classroom is an organized one. Here are some of the ways that I try to keep it all together, the best that I can. 🙂 Click on the images for all the labels!











To keep my files organized and me sane, I rely on these binders. May it be for data tracking or student information, I have a set of binders that keep all my student information exactly where they need to be for tracking!

And onto one of my favorite areas in my classroom- our classroom library! Not only do my students love the relax and read in this area, it also serves as extra storage for me!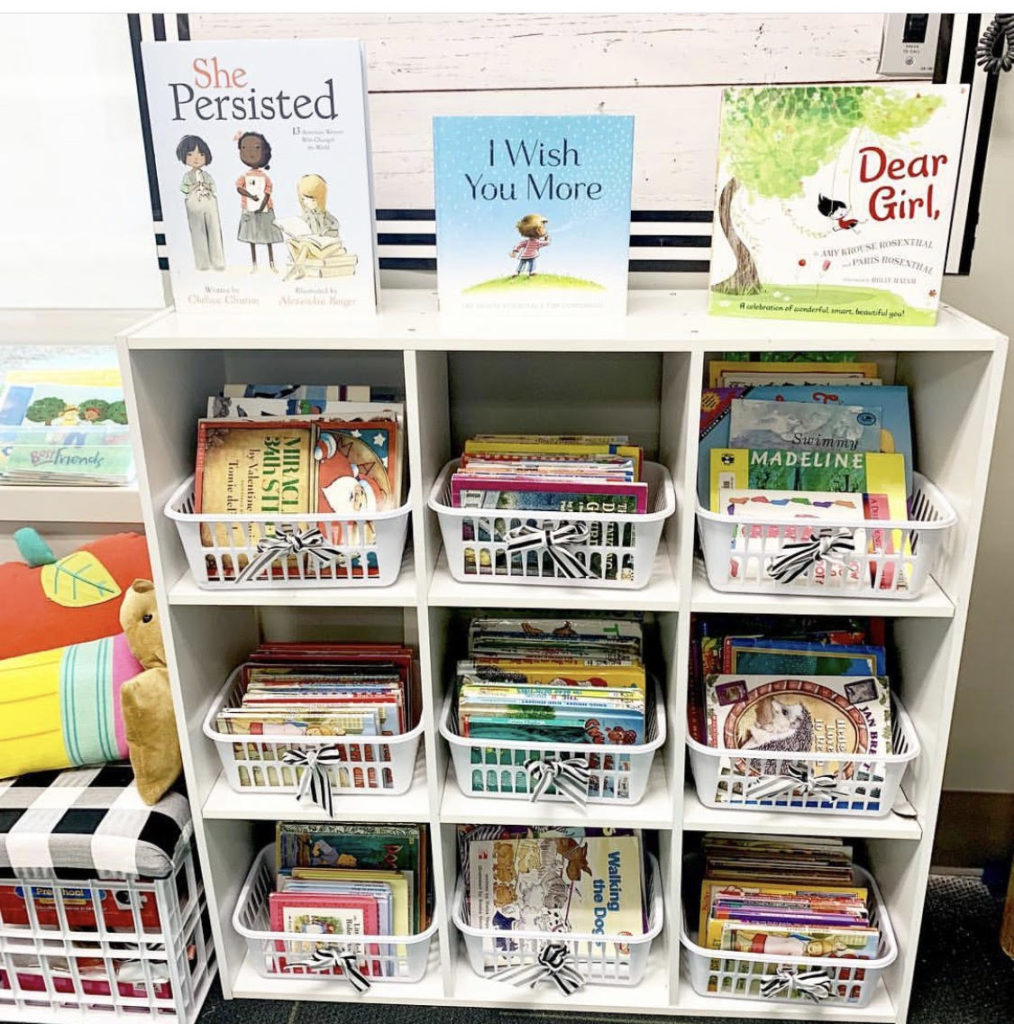 And that is a quick tour of my new classroom!
To grab my class' complete Rustic Shiplap look, click on the image below for all the posters, covers, labels and more! Buy them together to SAVE!!!! Happy Teaching!!!