Disclosure: Some of the links are affiliated links, meaning that I will earn a commission if you click through the links and make a purchase.
One of the most poignant holidays that we celebrate in our classroom is Martin Luther King, Jr.'s Day. While it is so important to teach young students of Dr. King's life and his work, I must admit that it is also one of the hardest lessons to teach.
Although I truly believe in teaching history authentically with as much honesty as we can while also appropriate for our students' age, explaining about segregation, discrimination, boycotts, strikes, and assassination are very difficult subjects to cover in the primary classroom. Not only do these concepts may seem very abstract to our students, they may also be confusing and foreign to them.
However, it is also important to have discussions about these topics and encourage students to notice and celebrate the progress that our country has made and that they too can participate in this ongoing progress.
Below are some ideas to teach about MLK Jr. authentically for the primary classroom!
Read about him! -There are so many great Children's books about MLK, Jr. that truly give insights to his life and work. They also do a wonderful job covering difficult topics that you may find hard to explain to your students. Below are my top 5! Click to the links to purchase them for your classroom!

A Picture Book of Martin Luther King, Jr.
National Geographic Readers: Martin Luther King, Jr
Martin's Big Words: The Life of Dr. Martin Luther King, Jr.
My Daddy, Dr. Martin Luther King, Jr.
Ask QUESTIONS!-Encourage your students to ask questions and record them on an anchor chart with stickies! As the students find answers to their questions, encourage them to share their findings and record them on different colored stickies to show evidence of learning!


WRITE about Dr. King!- The best way for students to synthesize their learning is to write about Dr. King. Have simple sentence stems ready like these below and encourage your students to help fill them in!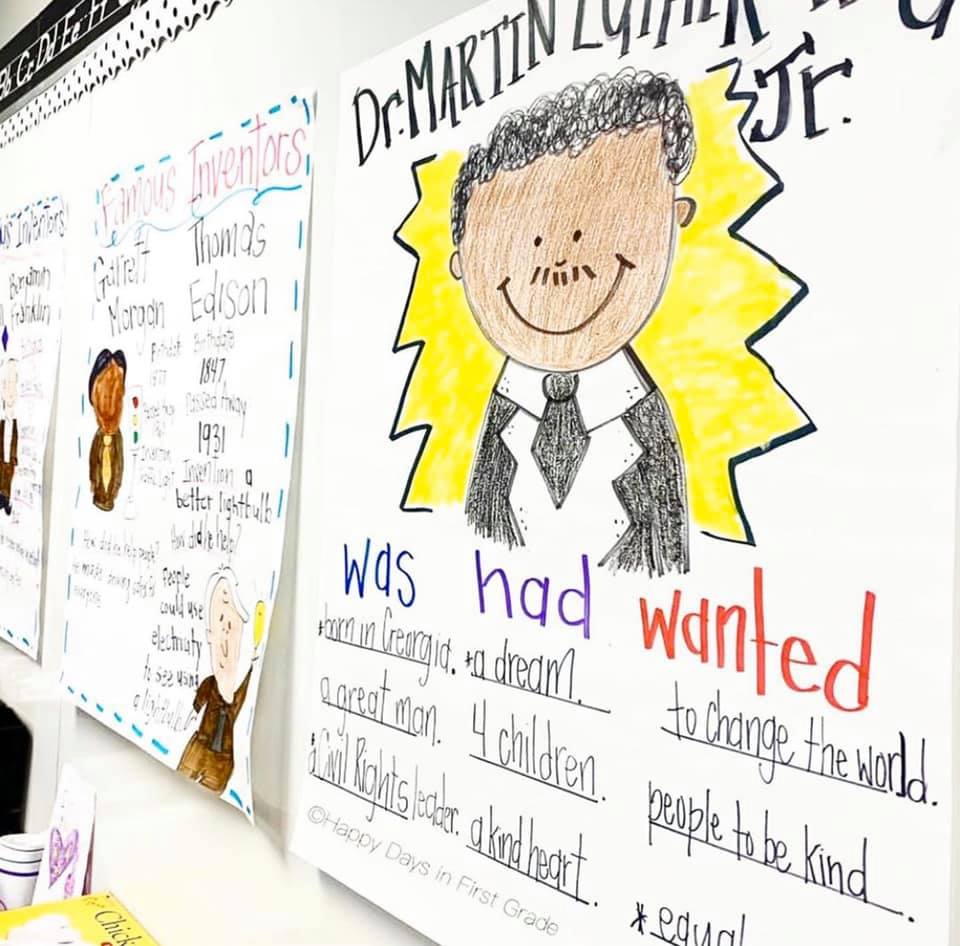 Integrate a CRAFTIVITY!- One of the biggest motivators for my students to write is when I pair a writing activity with a craft! Not only do they get excited to complete it, their work also significantly improves because of their excitement! Here are our MLK, Jrs at their podiums!



Promote Kindness & Friendship! – Keep the celebration of Dr. King's life going all year long by promoting kindness and friendship! Nothing makes the learning more authentic than being able to create an action plan together that promotes tolerance, kindness, and friendship! Below are some resources to do just that! Happy Teaching!