Disclosure: The links are affiliated links, meaning that I will earn a commission if you click through the links and make a purchase.
There are some things that I must have for my classroom. One of those things are PRIVACY FOLDERS!
With students sitting and sharing tables, it's so important that they have space and privacy to do their best work!
If you are running on a budget and you need to make privacy folders easily, here are my 3 steps to create your own!
Materials needed for 25 tri-fold folders:
Step One: Gather the materials you need. It will take three motivational signs and two folders to make one tri-fold privacy folder.

Step 2: Open up the folders and overlap them as shown below.

Three 3: Hot glue the sides of the folders that overlap each other then glue the motivational posters on the front.


Laminate them to keep them durable and you are done!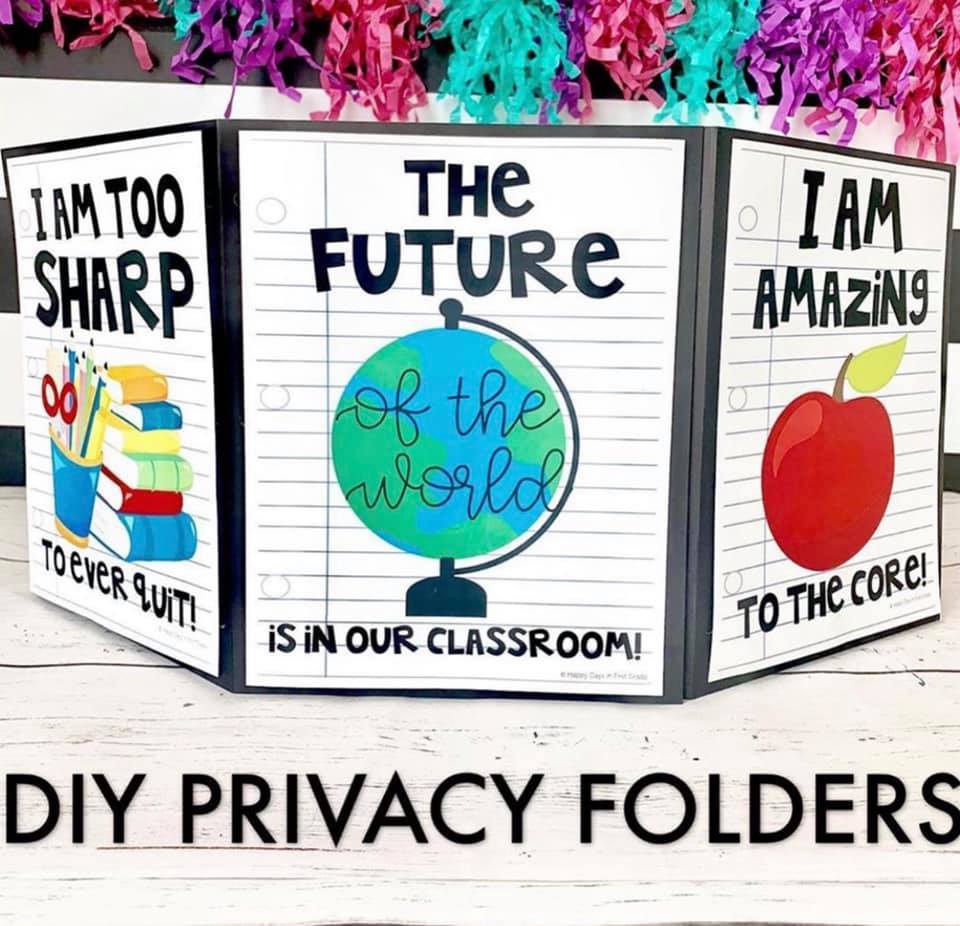 Click to the images below for more resources.