Put your construction vest and hard hat on because CONSTRUCTION STATIONS are coming through, and it will be nothing but FUN, FUN, FUN building for your students!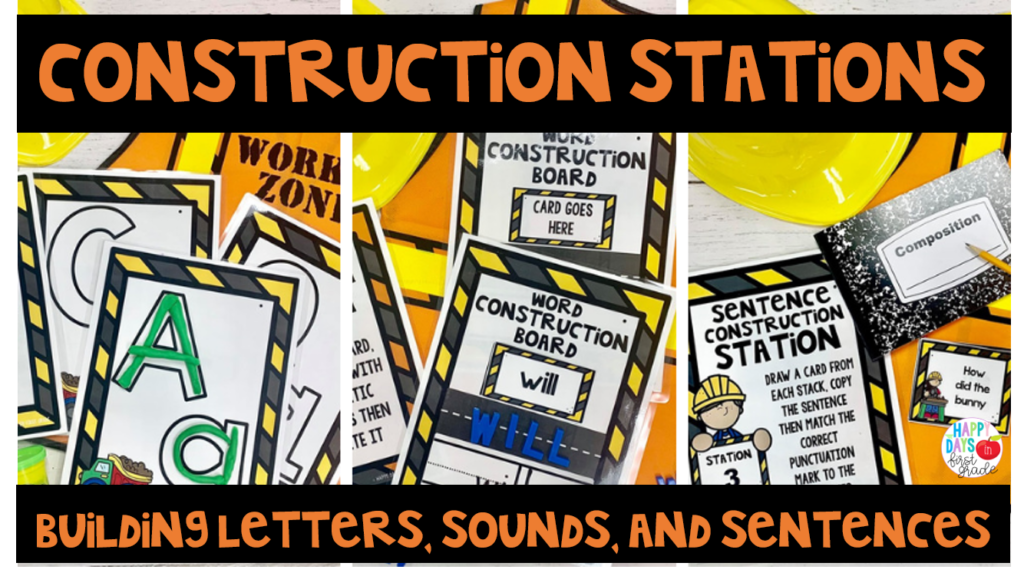 Disclosure: Some of the links are affiliated links, meaning that I will earn a commission if you click through the links and make a purchase.
For as long as I have been teaching, I have had this vision of transforming my classroom into a CONSTRUCTION ZONE for my students to review and practice building their letters, words, and sentences. Every year, I said I would do it but then life would get in the way plus I kept pushing it into the back burner.
And while it did happen in small pieces, it was never a full transformation. Therefore, I am so thrilled to announce that THIS YEAR IS THE YEAR!!!!
After many hours of planning, drafting, and building, I am so excited to finally share my CONSTRUCTION STATIONS: Station for Building Letters, Sounds, and Sentences! Three simple stations for young students to perfect their letters, sounds, and sentences in activities that can be repeated throughout the year for additional practice!!!
Construction Station 1- lETTER CONSTRUCTION STATION

What's more fun than Play-Doh and Letter Mats for students to construct the letters of the alphabet! I laminated two mats back to back so that I could save on lamination sheets and they work like a charm! Durable and perfect to be reused over and over again!
CONSTRUCTION STATION 2- WORD CONSTRUCTION STATION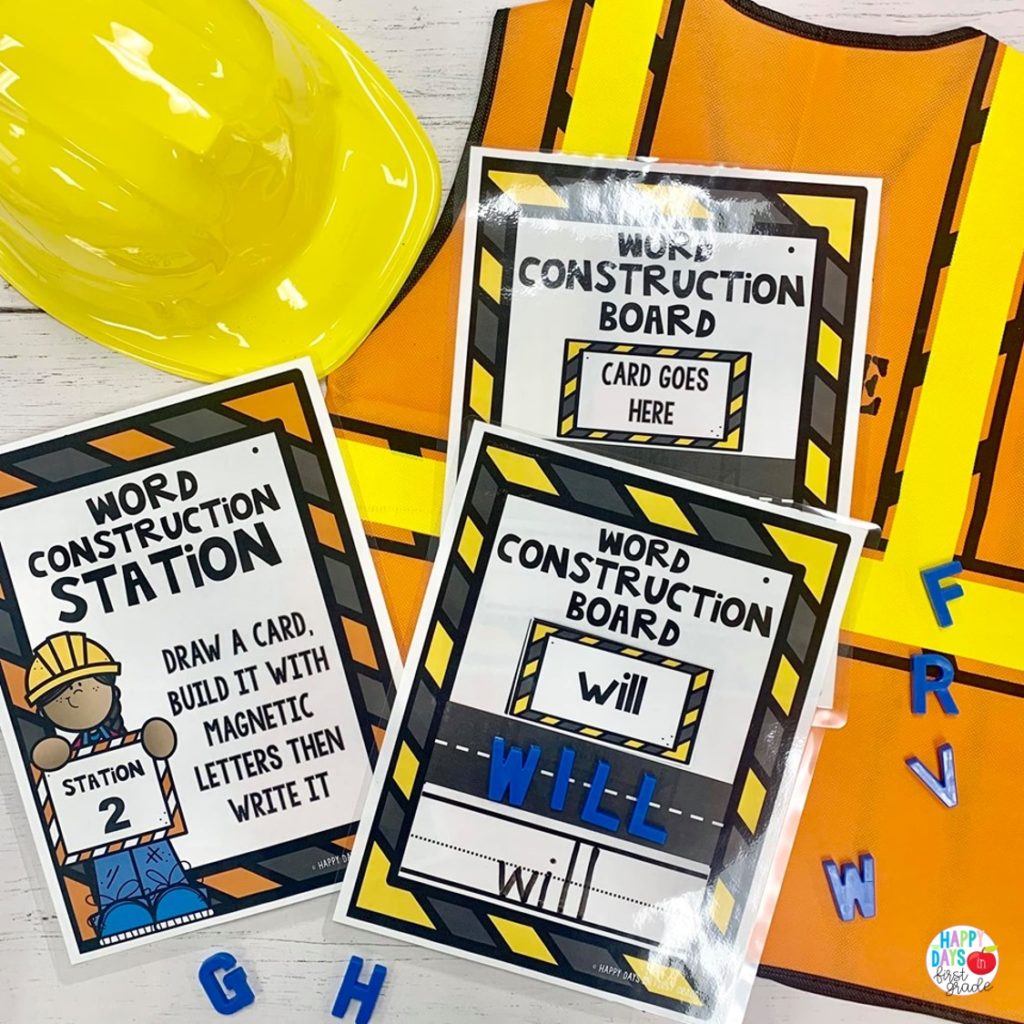 Once your little builders are ready to construct words, this station is the perfect zone for them to practice reading and spelling their sight words! The rules for this station are simple! Draw a card of a stack of Dolch and/or Fry Sight Words, build the word using magnetic letters, then write it with a dry-erase marker on the laminated Word Construction Board! The file comes with cards for both Dolch and Fry Sight Words that are ready to be printed and used! Laminating the Word Construction Boards is a must and will help keep this station ready to be used again and again.
construction station 3: sentence construction station

The final station will take your students to building their own sentences and SILLY SENTENCES! Little Builders will need to draw a card for each stack (beginning of the sentence and a verb). Next, students will have to match the correct punctuation mark to the sentence and record it in their composition notebook!
EDITABLE FILES INCLUDED!!!!
While the file includes 3 fun and interactive stations that will keep your builders busy learning, I have also included EDITABLE FILES so that you can add additional CONSTRUCTION STATIONS for your class! Here are two examples of additional stations that I will be adding just for my little builders!
If you would like more details on the products that I am use for these stations, click to the affiliate links below!
HALF-SIZED COMPOSITION NOTEBOOKS


aND SO HOW CAN BE COMPLETE OUR CLASSROOM TRANSFORMATION EVEN MORE?!!! ADD A CONSTRUCTION CREATIVITY, CONSTRUCTION VESTS, AND HARD HATS INTO THE MIX, OF COURSE!!!!

grab the construction vests and hats in the link here!
grab all the construction stations and editable files now by click to the images below!



Happy building, y'all!!!