Did you know that May is Asian Pacific American Heritage Month?!
Here are some resources and ideas to make celebrating Asian Pacific American memorable and meaningful for your students!
Children's Books
To begin, here is roundup of my personal favorites! Click on the image for all the details and links to these books.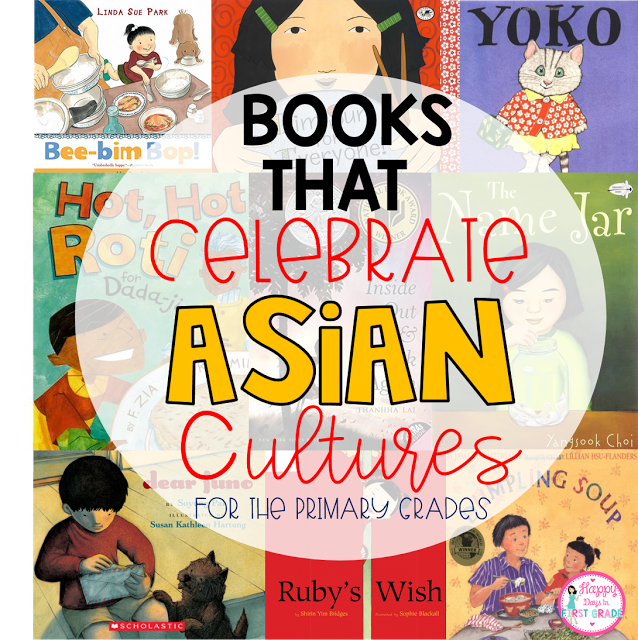 Teaching Resources
If you would like for your students to learn more of notable and distinguished Asian Americans, here's a fun DIGITAL resource with biographical information and recording sheets!
This resource highlights the lives and works of Maya Lin, Steve Chen, Michio Kaku, Eugene H. Trinh, and Michelle Kwan!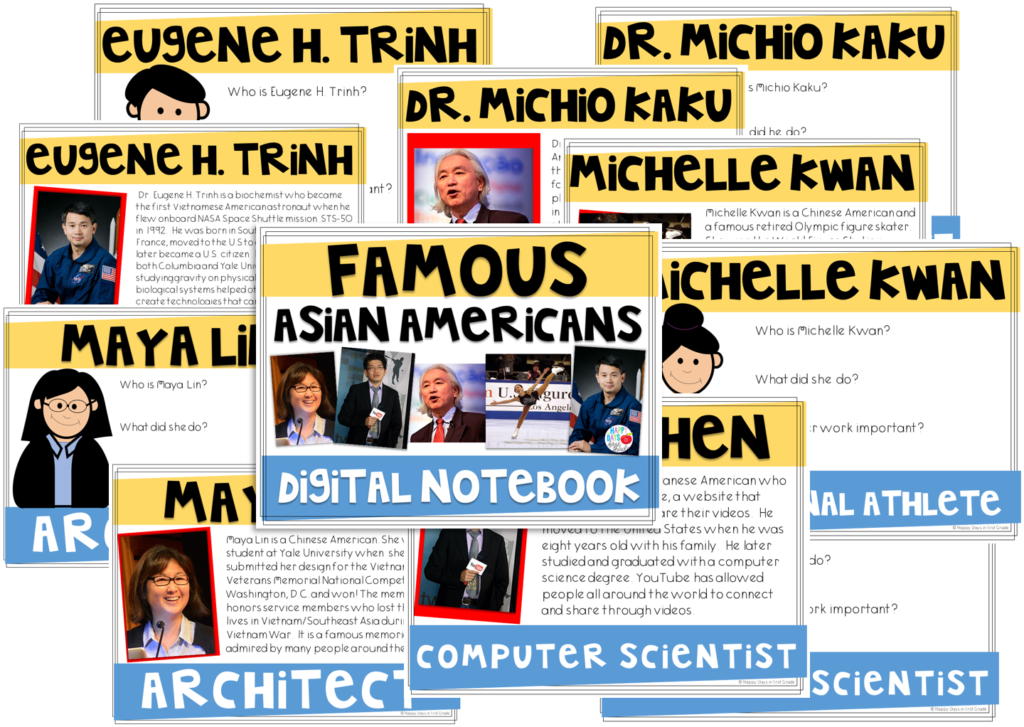 Once your students have become more familiar famous Asian Americans, encourage them to research another famous and distinguished Asian American of their choice independently with this FREEBIE!

More Resources
SmithsonianAPA – The Smithsonian Asian Pacific American Center has wonderful resources for teachers including articles, short animated films, book recommendations, interviews, links to original poems, music, and more on various Asian American cultures.
Library of Congress– The LOC is also an amazing resource with articles, images, manuscripts, maps, sound files, classroom materials, Professional Development and more on Asian Pacific Americans!
Additional Resources
I believe in having more resources to teach about famous and distinguished Asian Americans, and I believe in providing more tools to help teachers create those very resources.
After years of waiting for clip art that I can use to create the lessons and materials that I need to teach about famous Asian Americans, I decided to make my own and have that be available to other teachers. If you would like to purchase this clip art set below, please click on the image below. Also, check out my new Famous Asian American Coloring Pages and Signs.